Jennifer Liu, CNBC
630 Times
418 People
Fewer people are working from home today compared with the last few years, but remote work is continuing to reshape major cities across the U.S.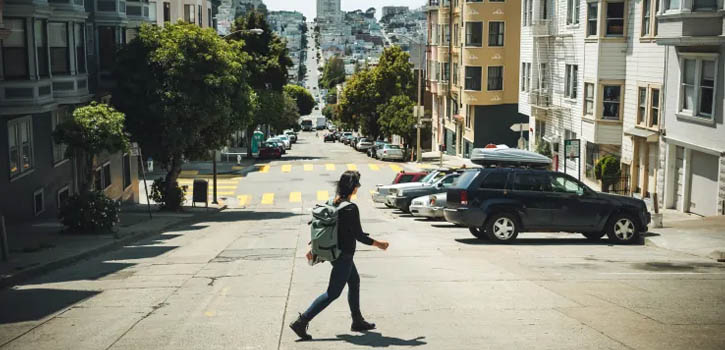 Piola666 | E+ | Getty Images
Nationally, roughly 12% of job openings explicitly allow remote work at least one day a week, according to data from WFH Map, a group of economists and researchers measuring the lasting impacts of remote work, and Lightcast, a labor-market analytics firm with access to online job postings across the nation.
But some major cities are offering far and away more flexibility for people to work remotely. The No. 1 U.S. city to find a job with remote flexibility is Lansing, Michigan, where as much as 39% of job descriptions explicitly say people can work from home as of February 2023. Close behind is Topeka, Kansas, where 32% of current job openings openly state they allow candidates to work remotely at least one day a week.
Here are the top 10 U.S. cities with the highest shares of job openings offering remote work, plus the share of remote openings in each city:
1. Lansing, Mich.: 39%
2. Topeka, Kansas: 32%
3. San Francisco: 30%
4. Reston, Virginia: 30%
5. Ann Arbor, Mich.: 29%
6. Washington, D.C.: 27%
7. Salem, Oregon: 25%
8. McLean, Virginia: 25%
9. Chicago: 24%
10. Boston: 24%

Overall, cities with a greater white-collar workforce, especially in government, tech and education, have the highest share of job ads offering remote or hybrid work arrangements, says Peter Lambert, a Ph.D. candidate at the London School of Economics and Political Science and member of the WFH Maps research team.
For example, Lansing, Topeka, D.C. and Salem are hubs for government roles and administrative work. Reston and McLean in Virginia are part of the Washington, D.C., metro area.
Meanwhile, Lambert says, San Francisco and Reston are both large tech markets, and Ann Arbor has a large pool of jobs across education and professional services jobs.
Markets with labor shortages and a high share of job vacancies are more likely to have openings that will allow remote work, compared with cities where hiring has returned to pre-pandemic levels.
Lambert says he expects this gap to widen in the future, and that more businesses will realize hybrid and remote work is the "new normal" and will "begin offering it explicitly to new hires in larger numbers throughout 2023."
When compared with international counterparts, the share of remote job openings in the U.S. is similar to what's being offered in Canada, Australia and New Zealand, hovering around 11% to 12%. The U.K., meanwhile, stands out with about 18% of jobs open to remote work as of February.
Previous LinkedIn data show the share of people working primarily remotely in the U.S. has been shrinking since January 2021 but saw a slight rebound in early 2023.
As of January, 13% of full-time U.S. workers are fully remote, 28% are in a hybrid arrangement, and a majority, 59%, are back in the office full-time, according to data from WFH Research, the research group studying attitudes and behaviors around remote work throughout the pandemic.

Originally Published On: https://www.cnbc.com/2023/04/15/the-top-10-cities-offering-work-from-home-job-openings.html
Comments:(0)